PANDAS / PANS
We identify and treat the root cause of PANDAS / PANS to help you get your son or daughter back.
PANDAS / PANS is an autoimmune condition that can have a sudden and dramatic impact on the lives of both the child affected by the condition and the family coping with it. We know PANDAS / PANS and can guide you through this terrible time. Dr Ayla Wilson will advise testing and provide a proper diagnosis for your child. She will go where other practitioners won't to free your child (and family) from this debilitating condition.
About
PANDAS / PANS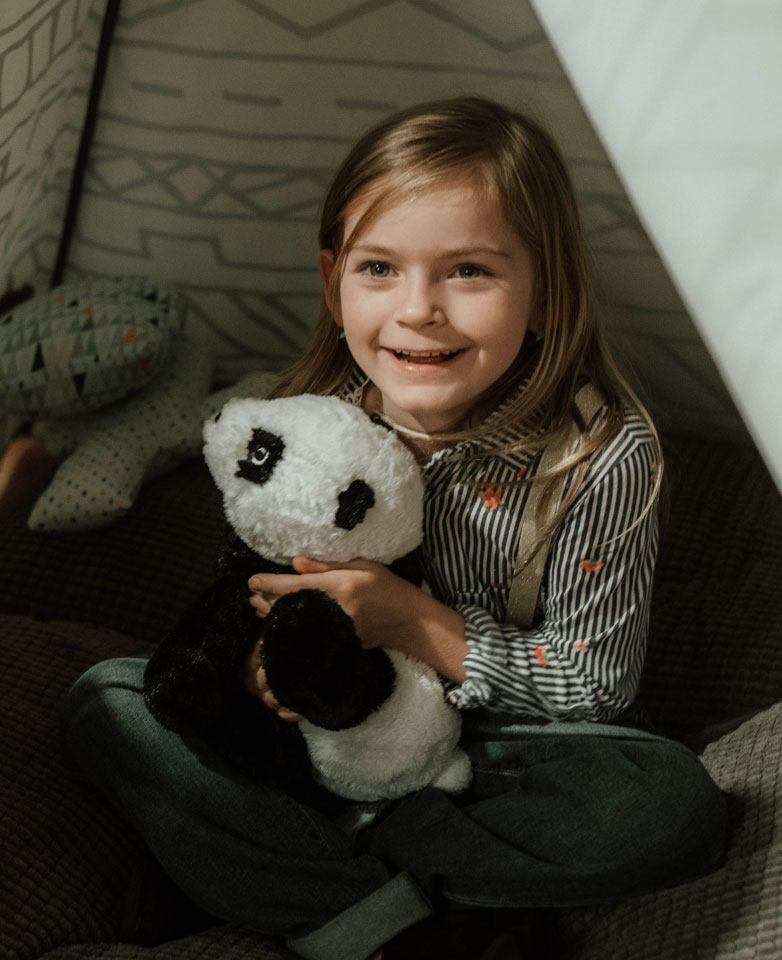 PANDAS (also known as Pediatric Autoimmune Neuropsychiatric Disorder Associated with Streptococcal infection) and PANS (or Pediatric Acute-onset Neuropsychiatric Syndrome) are two conditions that are typically characterized by a sudden and dramatic onset of one or more of the following symptoms:
Obsessive Compulsive Disorder (OCD)
Anxiety, separation anxiety and irrational fears
Tics (motor and/or verbal) and Tourette Syndrome
Food restriction
Oppositional Defiant Disorder (ODD)
Sensory sensitivity and Sensory Processing Disorder (SPD)
Depression, irritability, aggression
Hyperactive or manic energy/new onset of ADHD
Intrusive thoughts
Self-Injurious behaviour
Behavioural regression
Deterioration in performance at school/handwriting regression
Urinary frequency, urgency, accidents or bedwetting
Hallucinations
PANDAS is a diagnosis that follows a Group A Beta-Hemolytic Streptococcal infection (such as Strep Throat, Scarlet Fever, Strep Pneumonia, Perianal Strep, or Impetigo) however not every child diagnosed with PANDAS has a confirmed Strep Throat history or a positive Strep test.
PANS is a similar condition, associated with an infectious trigger other than Streptococcus, which may include Mycoplasma pneumonia, viral infections, or Borrelia (Lyme disease) and other tick or vector-borne co-infections (Bartonella, Ehrlichia, Anaplasma, Babesia and others).
Testing + Treatment
Tests
The following tests may be warranted, depending on the case:
Strep throat swab and culture
Strep antibody titres: Antistreptolysin-O titer (ASOT), Anti-DNase B Antibody titer
Testing for other infections such as: Mycoplasma, Lyme disease and co-infections, Herpes Simplex Virus (HSV) I and II, Human Herpes Virus (HHV6), Epstein Barr Virus (EBV), Cytomegalovirus (CMV)
Food Sensitivity Panel
Testing for celiac disease
Stool analysis for bacterial and yeast overgrowth, beneficial bacteria levels and parasitology
Additional Strep swabs: nasal, teeth/gums/tongue, perianal, stool
Organic Acids Testing
Cunningham Panel (to rule in Autoimmune Encephalitis)
OraVital Dental swabs to detect other bacterial DNA on the teeth and gums
Neurotransmitter testing
Kryptopyrrole testing
Treatments
Treatment strategies for PANDAS and PANS are unique to the needs of each child. A general protocol may include:
Antibiotic therapy
Herbal antimicrobials
Probiotic therapy
Immune support and immune system modulation
Natural, OTC, and prescription anti-inflammatories
Gut healing program for digestive tract inflammation, infection, dysbiosis (bacterial imbalance) or leaky gut syndrome
Anti-inflammatory, low sugar diet
Anti-parasitic treatment
Antiviral medications or herbals
Biofilm disruption in the gastrointestinal tract
Nasal/sinus sprays to kill bacteria, fungal overgrowth and disrupt sinus biofilms
OraVital antibiotic rinses and Chlorhexidine mouth rinse
Other recommendations not offered by High Five Family Health: Cognitive Behavioural Therapy, CBD oil, IVIG, Plasmapheresis
What Our Patients Are Saying
"I don't even have the words to describe how Dr Ayla Wilson has impacted my family. She fearlessly went where other doctors wouldn't, and her courage and knowledge are so appreciated. She gave us our daughter back!"
"Dr Ayla Wilson believed in and supported us when no other doctors would. She dramatically improved our lives and the life of our son. Thank you for sticking with us. We are beyond grateful for you!"
"Thanks to Dr Ayla Wilson my son was symptom free of his Lyme and co-infections within one-week of switching to clarithromycin. I cannot thank her enough for the help and support she gave me and my family. I am so glad we found her! She is saving lives."
"Dr Wilson is amazing! We saw five doctors prior to finding her and nobody could give us a set treatment plan, she listened to my son's symptoms, read his blood work and made us feel well cared for. She is a truly wonderful Naturopathic Physician."
"For years our son suffered from many debilitating conditions including tics, OCD, executive dysfunction, severe anxiety and panic attacks—along with other PANDAS symptoms. Finally after being treated by Dr. Wilson our son doesn't exhibit any of these symptoms and has returned to school and is living a normal healthy lifestyle. We can't thank her enough for giving us our son back."
"Dr. Ayla Wilson helped us get our daughter back. She was suffering from PANDAS and after two hospital admissions we had no options other than time. Dr. Wilson encouraged prompt treatment which turned our daughter around from the past 2.5 months of horrible symptoms. Thanks to Dr Wilson she is back enjoying school and her activities again!"
"Our daughter would not be where she is without Dr Wilson. She—without a doubt—has the most knowledge about PANDAS than any other medical professional in Western Canada. She listens to her patients and families. She is patient and put us at ease when we first called her. She's way ahead of the other doctors out there – helping many children across Canada. We are so grateful for her expertise!"
"Dr Ayla Wilson has done more for my son within a 45-min appointment than the nine weeks he spent in the hospital over the last year. He has been struggling for two and a half years because doctors didn't believe he had PANDAS. Thank you so much Dr Wilson. I finally am getting my son back."
Stay In The Loop
Sign up to stay connected with us.
We only send information that will benefit the health of you and your family.
Our Latest News
January 19, 2018
The North Shore Outlook released their Best of 2012 edition yesterday which was very exciting...