Well-Child Visits
When treating children our focus is preventative care – using the least intrusive interventions possible to get the best results.
We know how uncomfortable it is for kids who don't feel well to be poked and prodded, so compassion is
key
. When treating children our aim is to be empathetic and our goal is to gain trust. We welcome any questions from you (the parent) and much of the visit is spent educating you about what you can do to achieve better health for your little one.
About
Well-Child
Visits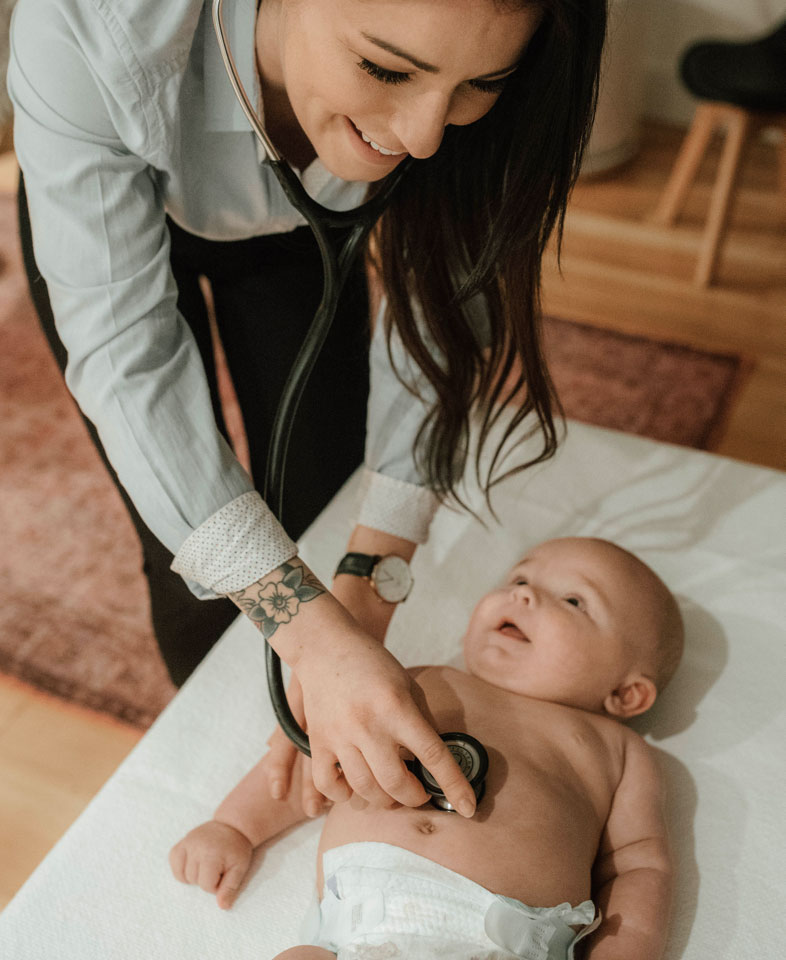 Preventative check-ups can be done at birth, 3 months, 6 months, 12 months, 18 months, 2 years, then yearly after that. These visits give us an opportunity to do a physical exam, detect any problems early on and monitor growth and development. Assessments will be done to ensure that your child is meeting developmental milestones, and measurements are taken to make sure their height, weight and head circumference are growing appropriately over time.
Well-child visits also offer us a chance to answer any questions you (the parent) may have, and check-in about diet and nutrition, exercise, mood, digestive health and immune system function.
Many common childhood illnesses can be prevented if the symptoms or predisposing factors are caught early.
Common Childhood Conditions
Food allergies and sensitivities
Conjunctivitis
Ear infections, otitis media
Colic
Constipation, Diarrhea, Irritable Bowel Syndrome (IBS)
Atopic Conditions: Eczema / Dermatitis, Asthma, Allergies
Teething
Cradle Cap, Seborrheic Dermatitis
Cold and Flu
Urinary Tract Infections (UTI)
Thrush
Impetigo
Diaper Rash
Vaccinations
Many parents have questions about vaccinations, the side effects and vaccination schedules. We provide you with the pros and cons of each vaccine, and discuss alternate vaccination schedules and vaccine titers so that you have the information you need to make an informed choice about vaccinating your child.
Stay In The Loop
Sign up to stay connected with us.
We only send information that will benefit the health of you and your family.
Our Latest News
January 19, 2018
The North Shore Outlook released their Best of 2012 edition yesterday which was very exciting...